.:Hill Hold Assist
Our Final step is programming. There isn't a lot involved in this section so it should only take you a few minutes. I wouldn't put the ends back together unit you had a chance to test everything.
Hill Hold Install
The Coding:
Step 1 of 1 Enable Hill Hold in ABS Brake controller

Select [03 - ABS Brakes]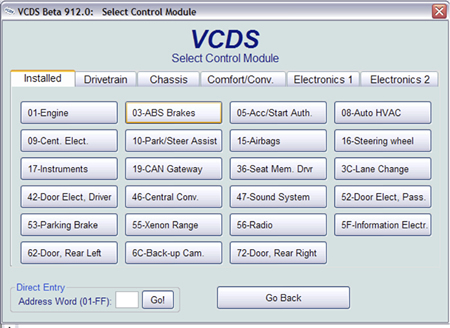 Select [Security Access - 16]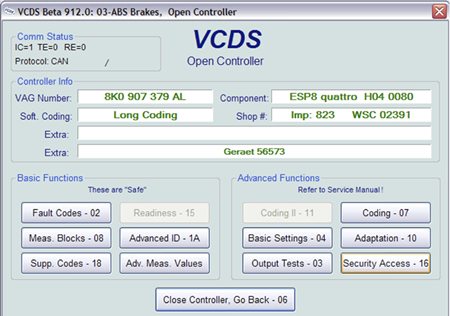 Enter Security Code 61378 which is displayed in the help box.



If your Security code was correct you'll get this screen:

Select OK and move onto the coding.
Select [Coding - 07]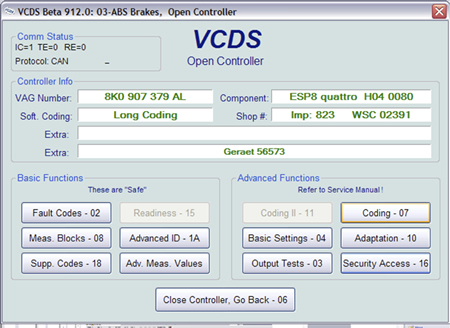 Select Long Coding Helper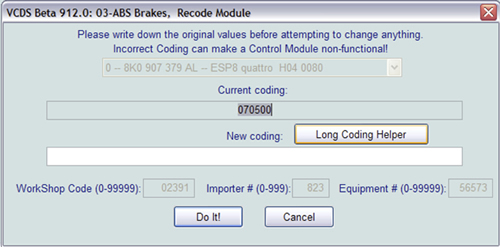 Set Byte 1 Bit 6 from 0 to 1 Or "check" Hill Hold Assist (HHC) active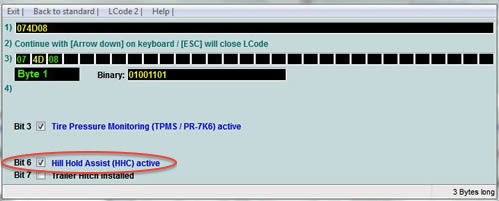 Once you completed the coding click Exit on the top left of the screen.
You will now be brought back to the long coding screen, click "Do It!" and your done!: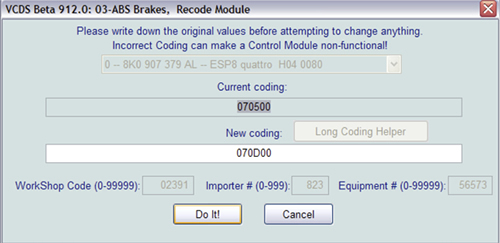 Now if your coding failed for any reason ensure you entered the security code at the beginning, and changed the correct bit as well as having the 1AT brake module. Go back to the TPMS page and re-read it.
Although it's referred to as Hill hold - aka AHHA aka (Audi Hill Hold Assist) it will engage every time you stop regardless if your on a hill or not. I love the added features of the Hill Hold.
You must have your seat belt on and door closed for it to work, as well as the engine running obviously.
Some neat things, If you take your seat belt off it will turn off AHHA and engage your parking brake. The same thing applies to turning off the car.
Some people have referred to the parking brake symbol coming on when the Hill Hold engages but this is incorrect. When the parking brake is on you will have a red symbol on the dash, when the hill hold is active you will have a green symbol.
Good luck on the retrofit and I hope this write up was useful in some way.
Write ups like these can sometimes take up to a week or more to write. If this helped you in some way please donate to the site to help cover hosting and research costs. I break things so you don't have to!
*All Donations processed securely through PayPal.
Please note: AudiEnthusiast.com is in no way associated to Audi or VW in any way shape or form. All brand names and manufacturers listed here are for informational purposes only and are in no way endorsed by AudiEnthusiasts.com unless stated other wise.
WARNING!! All modifications and changes are done at your own risk. This site in no way approves the modifications performed here for your vehicle. Please check with your dealer before performing any changes as they may void portions of your factory warranty.