.: Using Auxiliary Ventilation
.:
<
Operating the Auxiliary Controls
*The menu may alter slightly for the 2G menu but I'm sure you'll make it through.
Click on the car menu button on the MMI Controls.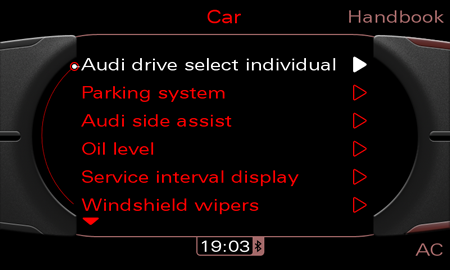 Then press the lower right MMI control button to enter the AC Menu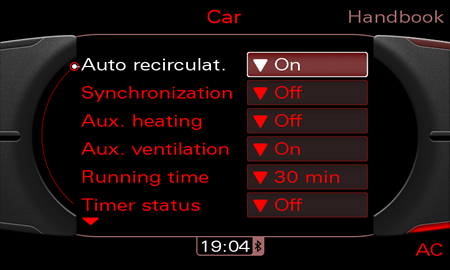 Once in you will see a number of new options. Keep in mind you don't have the auxiliary heater it's the ventilation your here for.
By switching the Aux. ventilation on the car will continue to run the vents in the car after you turn it off. The time it runs is controlled by the selection below it.. You guessed it Running time.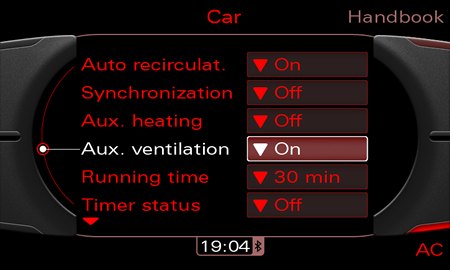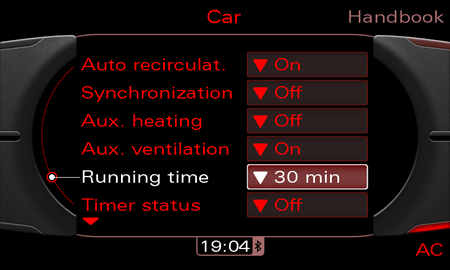 When selected you can alter the amount of time you want the unit to run when activated.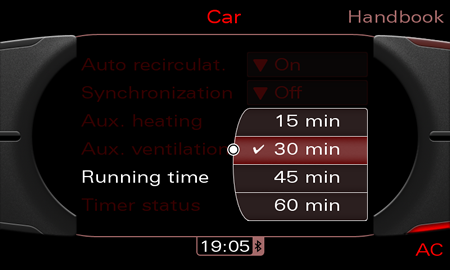 The next option is to use the timer. If you choose the timer you can not use the previous option. As soon as you turn the timer on the Aux. Ventilation will turn off. Once you turn the timer on scroll down to the next MMI screen.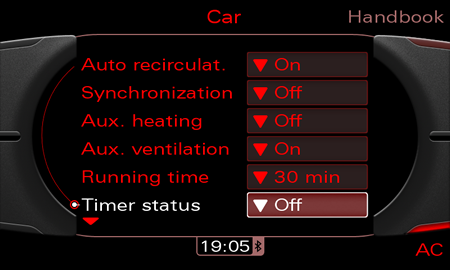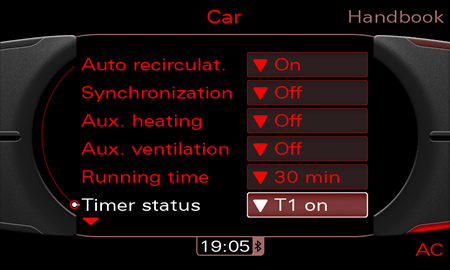 You select the time you want to alter with the MMI jog dial button and set the time and date you want the unit to activate.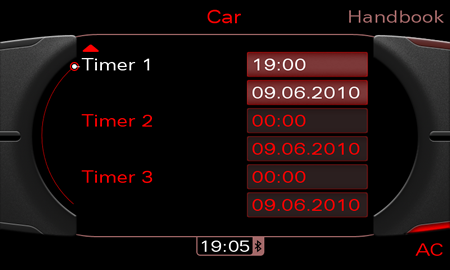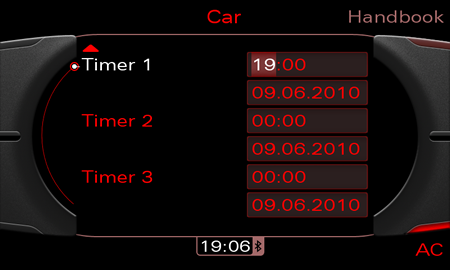 It's interesting to note after the car is turned off you can still alter the climate control settings while the ventilation settings are active. Of course temperature settings aren't helpful but they are accessible.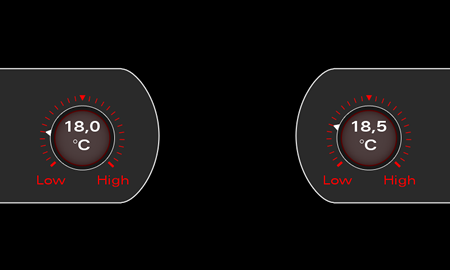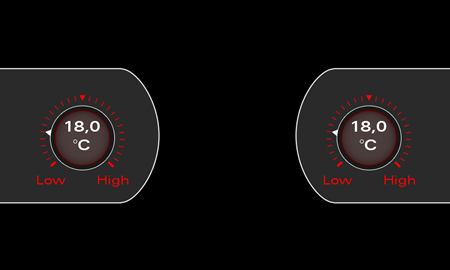 You can also control the fan speed. The car limits the speed to a maximum of 9. I assume this is to preserve battery power.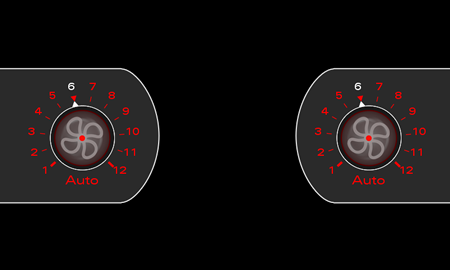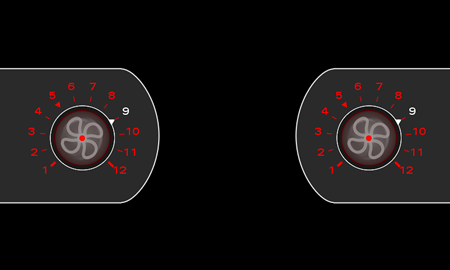 As you can see by the pictures below, there is a small fan showing at the bottom of the display when the ventilation has been activated.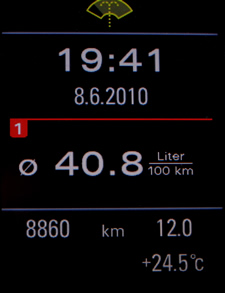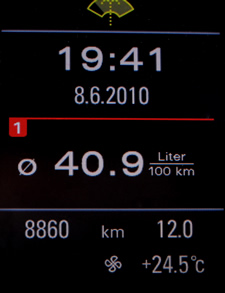 When the car is off the screen will continue to show the fan. Although this is a brief overview this should give you more than enough to understand and make use of your modification.
Please note: AudiEnthusiast.com is in no way associated to Audi or VW in any way shape or form. All brand names and manufacturers listed here are for informational purposes only and are in no way endorsed by AudiEnthusiasts.com unless stated other wise.
WARNING!! All modifications and changes are done at your own risk. This site in no way approves the modifications performed here for your vehicle. Please check with your dealer before performing any changes as they may void portions of your factory warranty.