.: Armrest First Aid Kit
Once again Audi has left the North America market wanting these little items that where not available here. I have a feeling a lot of my posts will start that way. Once again I believe you can get this kit from your local dealer. If not try ECS Tuning.
When I ordered my car I also asked the dealer to get me a first aid kit. Sure enough they ordered the generic for $18 and it doesn't fit in the centre console.
Now you can order one that fits but it costs a small fortune (over $100).
I got lucky, my personal Audi Shopper in the UK found one for me on eBay.de for less than half of that.
Now this is a no modification install so I would rate it 0 out of 10 for difficulty.
First Aid Kit
Here's the part number your looking for:
8P0 860 282 A
There are some variations but this one I know to work. This should also stand for the A5 or any short storage arm rest. Inside this kit you will find two separate packages. Pictures will show the contents.
The tools you will need:
None
Front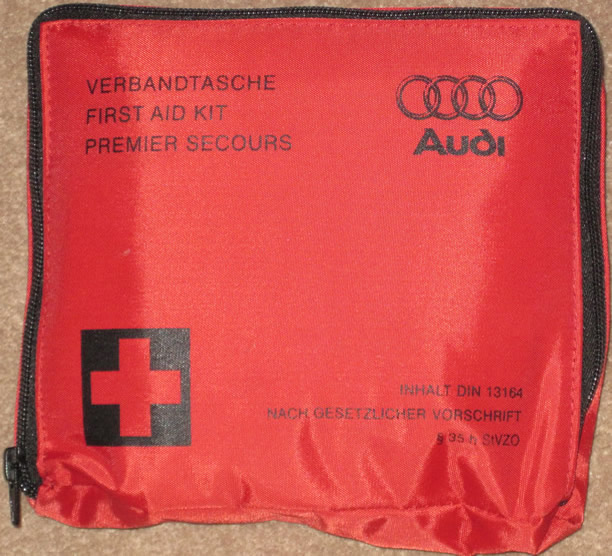 Rear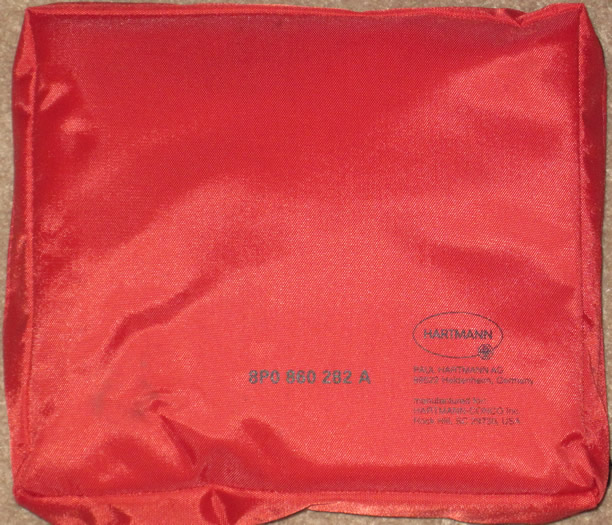 What's Inside:
Pack 1 Front: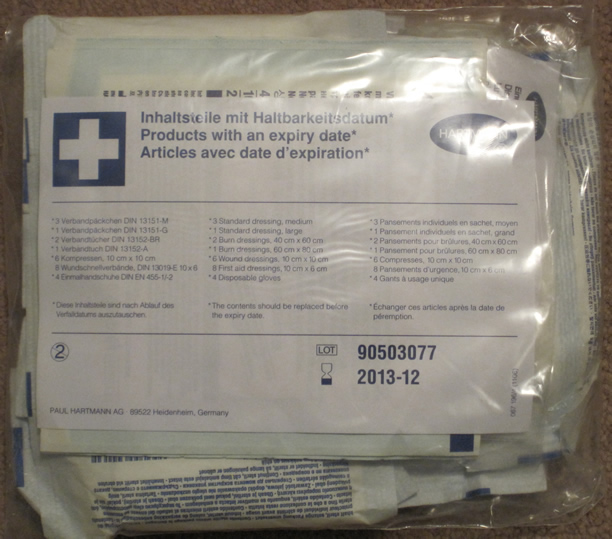 Rear: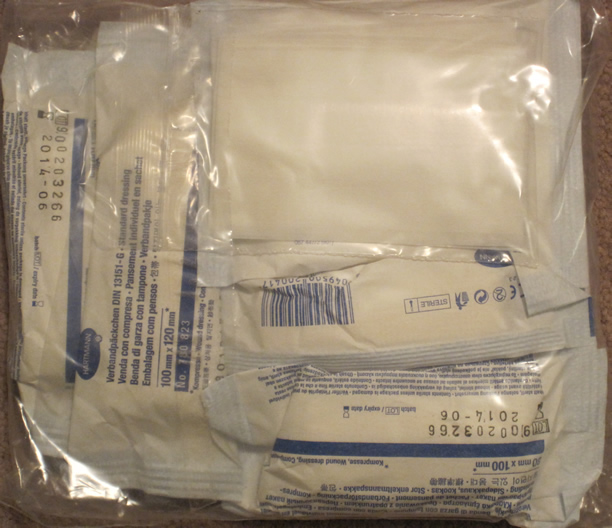 Pack 2 Front: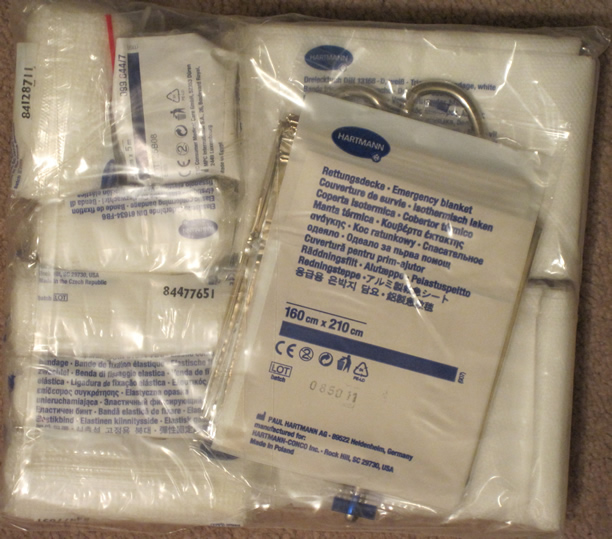 Rear: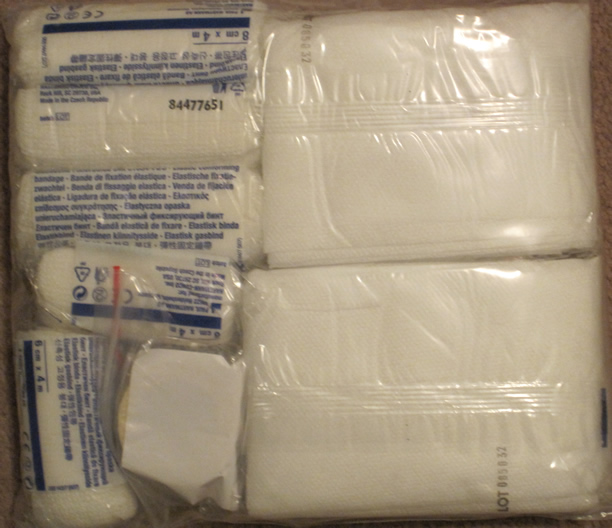 Booklets: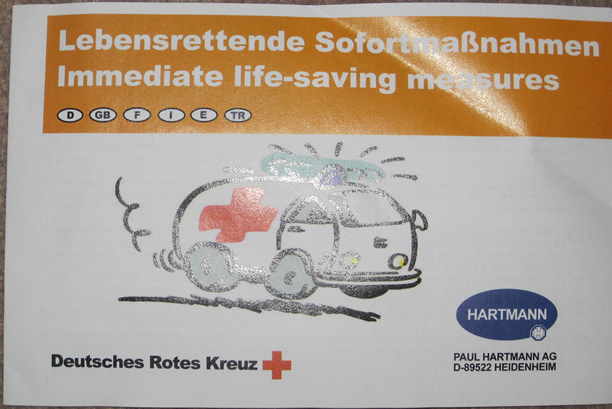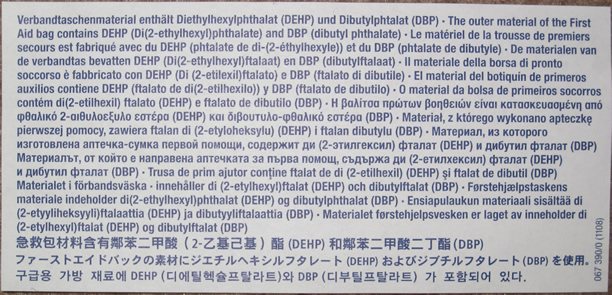 Contents List: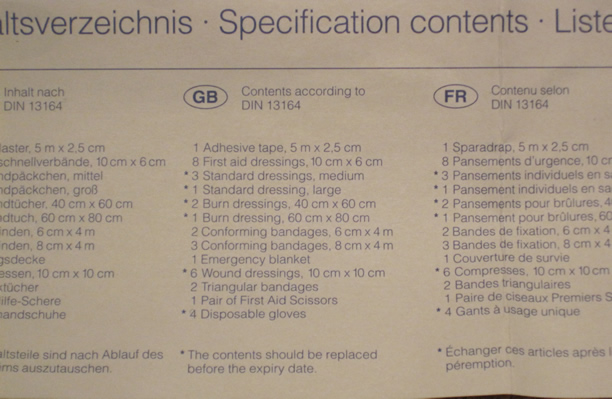 Installed in Car: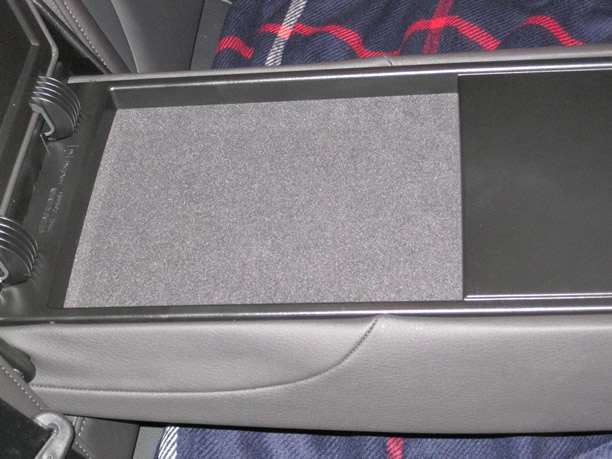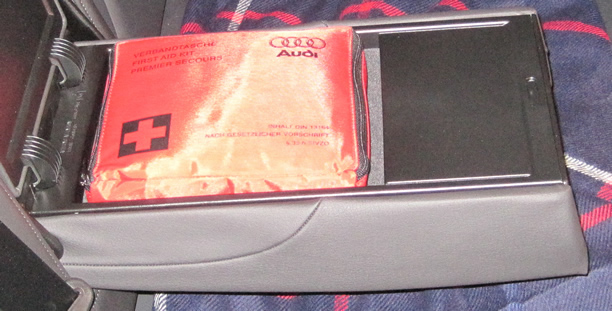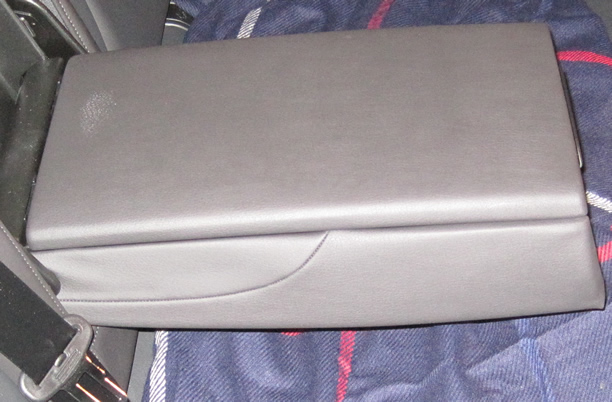 Please note: AudiEnthusiast.com is in no way associated to Audi or VW in any way shape or form. All brand names and manufacturers listed here are for informational purposes only and are in no way endorsed by AudiEnthusiasts.com unless stated other wise.
WARNING!! All modifications and changes are done at your own risk. This site in no way approves the modifications performed here for your vehicle. Please check with your dealer before performing any changes as they may void portions of your factory warranty.